It took place from January 24th to 29th.
It concerns teachers, children from nursery school age to university students, athletes and local authorities.
This national event emphasises the importance of sport, making people aware how important it is to keep doing or to take up sport again, whilst bringing teachers and students together in the values that sport represents.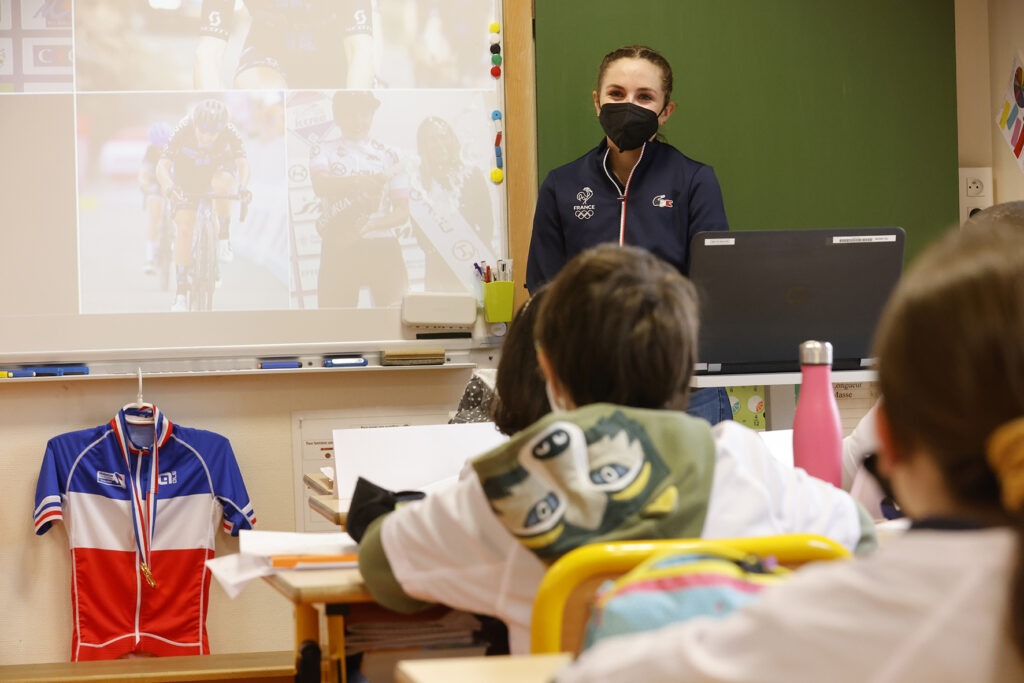 Besançon has been awarded the "Terre de Jeux" label and for the third year running joined forces with the Bourgogne-Franche Comté Regional Olympic and Sports Committee to organise new events during this week.
A special day was organised in primary schools on January 24th so that some 240 pupils could learn about Olympic values and the importance of doing sport regularly.
The pupils met top-level athletes who explained how they have been totally committed to their sport since they were young in order to reach the highest level:
Juliette Labous: professional cyclist, (taken part in multiple competitions as well as the Tokyo Olympics)
Corentin Le Guen: (Paralympic athlete, Olympic medallist and member of the French wheelchair rugby team)
Gwendoline Matos: (Paralympic athlete, member of the French goalball team)
Ilman Mukhtarov: (wrestler and an INSEP athlete; has won several titles)
David Eponouh and Adrien Claire: (international athletes, Besançon Handball Club)
Thomas Dubois Dunilac: (canoeist - has participated in European Championships, won several medals in French Championships and won silver medal at the World Championships in 2017).
During this event, Olympic, World, European and French medallists were able to talk about their passion and their experience, thus hoping to spark vocations and at the very least make children want to do sport.