COPS 25 : Sports Performance Optimisation Center
A place dedicated to elite sport
The Sports Performance Optimisation Center (COPS) opened in March 2020 and is unique in France. This building has a surface area of 2500 m2 and was designed by Alexandre Chouffe, a former professional cyclist. It brings together equipment and services which will meet high level athletes' needs, thus fulfilling the expectations of physical preparation specialists and heads of delegations.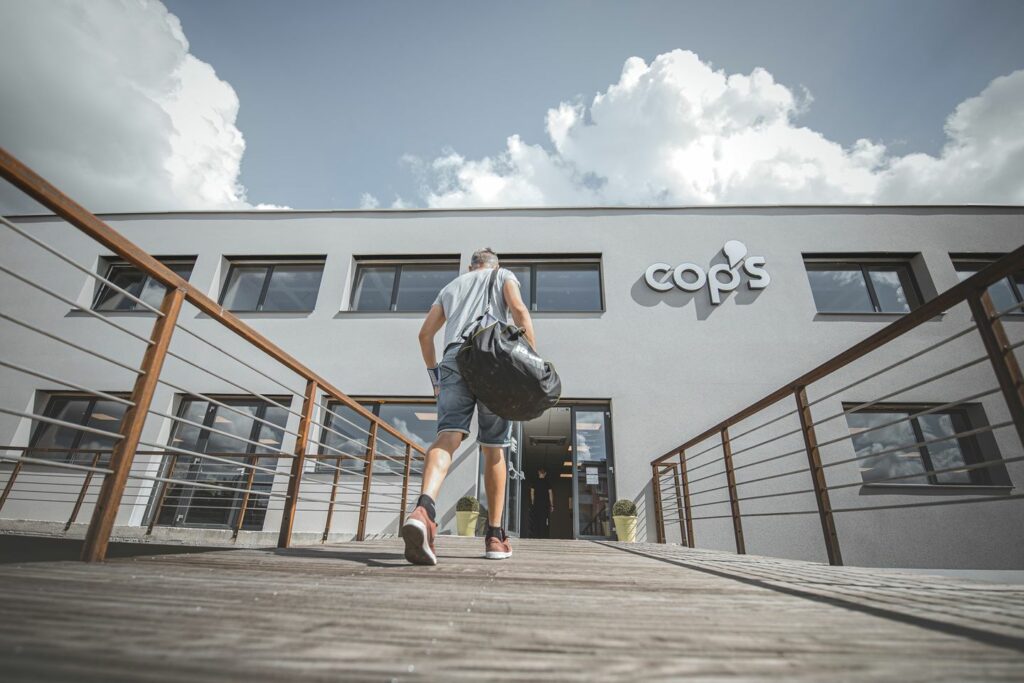 The following can be found on site:
Cryotherapy treatment
Hyperbaric oxygen therapy
9 apartments with 10 hypoxic chambers
Hypoxic training
thermo training room
Weight training room
State of the art fitness equipment
The staff there are specifically trained in sports science and are there to help with their advice and expertise. "It's the perfect place", says Fred Grappe, Director of Performance in the Groupama-FDJ cycle team, which has set up its Performance center in the building.